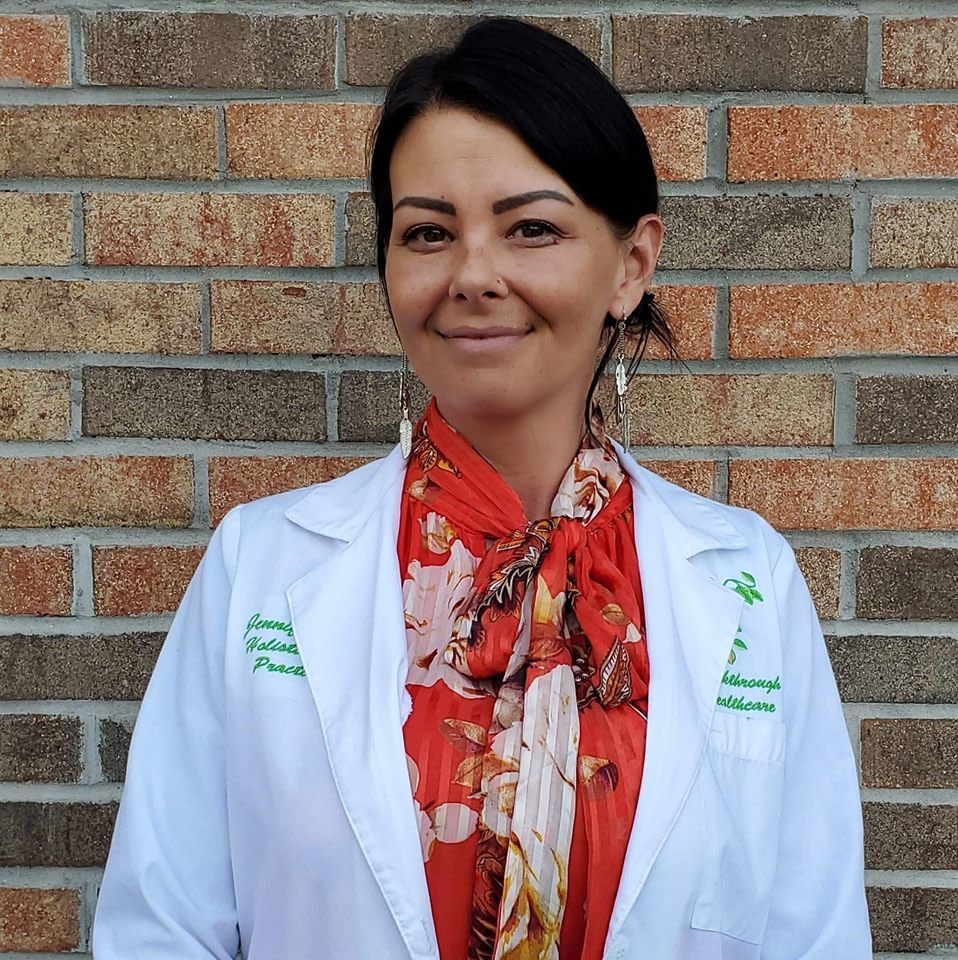 Holistic Health Practitioner
"My passion grew deeply for alternative medicine, as knowledge is the seed from which health is cultivated."
I can recall a time when I believed in Western medicine. I followed through with all recommended therapy and treatments for my son. He was never given a hopeful prognosis. Matter of fact, I was told that when he gets older, I would have to prepare myself to seek out a full time "live-in" home designed for individuals on the spectrum. My son is Autistic. It was hearing this diagnosis so long ago that led me on a path of perseverance, learning, research, life experience, and growing that led me to my mentor, Dr. Randall Haas.
I was born in St. Vincent's hospital in Jacksonville, FL. I found my footing in the medical field. In late 2000, my son was only 6 weeks old when I re-entered the work force. Baptist Medical Center in downtown Jacksonville is where I began my medical journey. After that, I took an opportunity to follow a surgeon with Jacksonville Orthopedic Institute as his assistant, to eventually moving on to working in radiology for a number of years. I was now elbow deep in Western medicine. Even though I loved helping people, I didn't fall in love with the prescribed treatment plans and dangerous prescriptions being handed to patients at an alarming rate. I was never exposed to any facet of alternative medicine, other than my childhood chiropractor, as I started getting spinal adjustments at a young age. So other than chiropractic, I was unaware that there were alternatives to prescription drugs and surgery.
After treating my Autistic son with Western medicine for over a decade, I was still feeling hopeless about his future. Nothing was helping. Matter of fact, as he got closer to puberty, his symptoms progressively worsened and it was about this time that I met Dr. Haas. After only a few short months of assisting him with patients doing Nutrition Response Testing, my eyes and beliefs were opened to the unimaginable potential benefits and healing through leading a natural and healthy lifestyle. I started researching the benefits of holistic medicine and its relationship to Autism, and after many months of research, we started treating my son. About a year after his treatment was over and all his successes were accomplished, I wrote a 3 part series about life before and after treatment, It was published in 2016 in the St. John's Magazine. It's called Journey through Autism-By Jennifer Brown. He went on to graduate from Ridgeview high School with a 4.0 GPA at 18 years old and starts college in the fall of 2022. I couldn't be more proud of him and all of his accomplishments that we was always told was impossible.
After completing 9 years of training under Dr. Haas, and many required classes, I purchased the practice to fulfill my promise to this community to continue his legacy of advanced holistic health. I've seen so many patients have life-changing results that ultimately have given them their lives back. People who once were dependent on pharmaceutical drugs to keep symptoms "at bay" are now able to regain control of their health by addressing the underlying root cause(s) through a healthy diet and lifestyle. Now, I see that patients are able to live drug, pain, and symptom free by following a unique Nutrition Response Testing protocol prescribed by their practitioner. The patients also enjoy learning about the dark and disturbing (approved and recommended) poisons added to our air, food, and water supply, even though they are deemed by our federal government to be "safe for human consumption". I am witnessing patients get the help they are looking for after going to various other doctors of Western medicine to no avail. After constant dead ends with their doctors who only concentrate on the pathology and not the physiology by using drugs and /or surgery. I strongly believe that people should and will open their eyes to a more natural approach, the way nature intended. I'm proud to say that I have been a part of many journeys and I look forward to helping many more people reach their goal of being pain and symptom free through the use of alternative medicine. My passion grew deeply for alternative medicine, as knowledge is the seed from which health is cultivated. Now I am seeing my own clients at Breakthrough Healthcare Solutions using Nutrition Response Testing and look forward to the many years ahead of helping inspire people into wellness.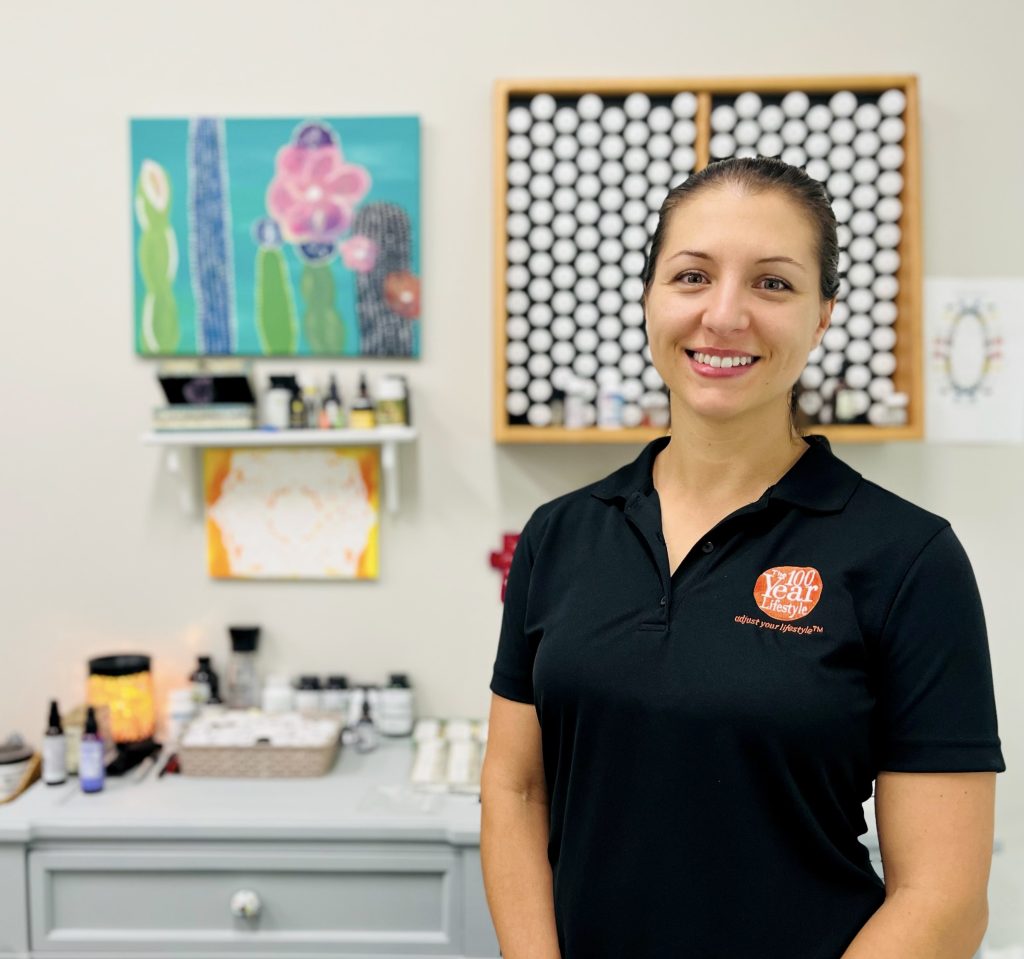 Carri is originally from Long Island, NY and moved to Jacksonville in May 2021.  She has a BA/MA in forensic psychology and background in law enforcement.  Carri is a wife and mom of two children and loves to garden and spend time in nature.  Her experience with NRT began over 6 years ago when she sought after an alternative to fertility treatments.  Not only were those fertility issues corrected through NRT, but a number of other health challenges along the way.  As a patient herself she knows the amazing results the body can achieve when given the right tools and support.  Carri is happy to now provide support to other patients that are on the same journey to optimal health.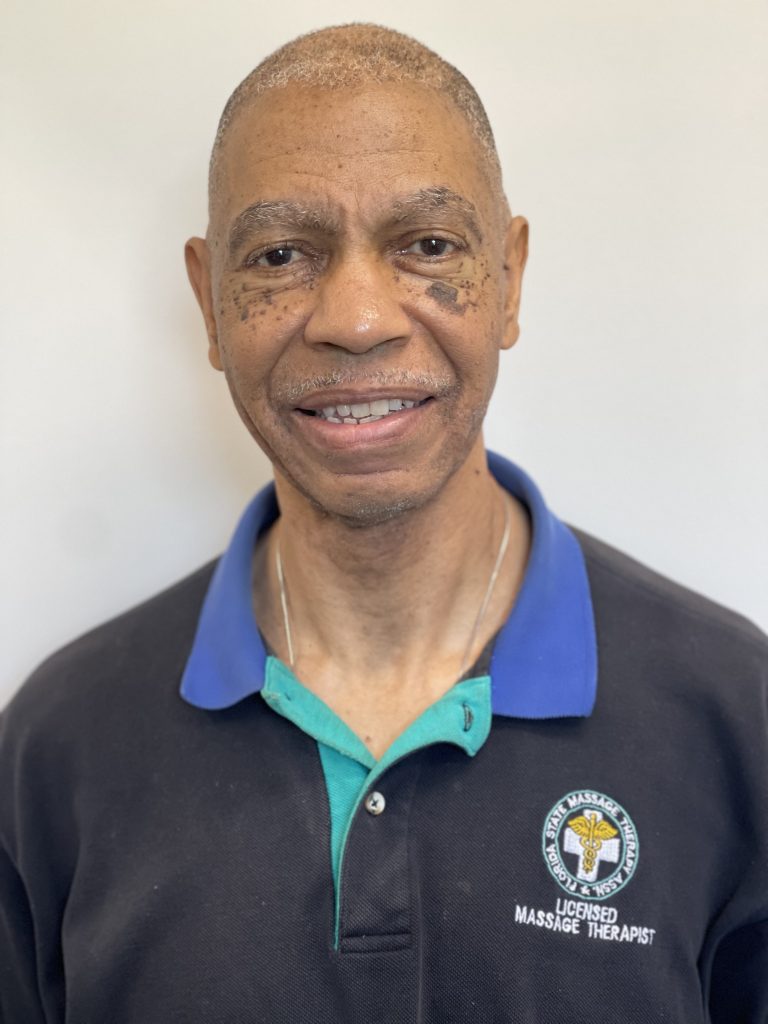 Barry is a retired fire fighter and passionate massage therapist of 20+ years. Barry specializes in techniques from all over the world while incorporating cutting-edge German technology.